Who Was the Biggest Waste of Potential in MMA History?
"Personal Demons." It's arguably the most annoying phrase in sports journalism. The phrase is nothing more than a cop-out; what we use to show that an athlete's performance has been sub-par due to his life outside the sport, while concurrently admitting that we have no business going there.  Yet "personal demons" is the perfect phrase to describe our sport's biggest waste of potential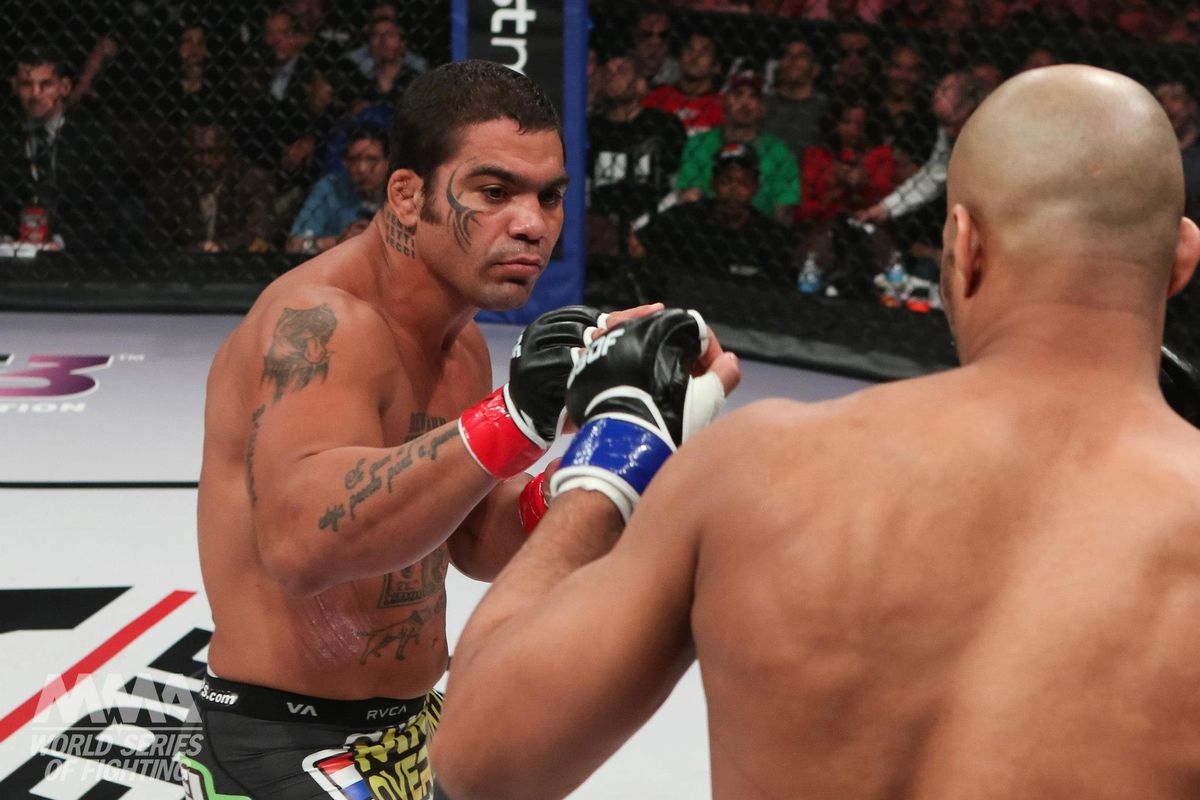 Paulo Filho
In his prime, "Ely" had all the tools that a future UFC champion would need. Even today, a fighter with Filho's credentials would be heralded as one of the UFC's elite middleweights before even throwing a punch in the Octagon. Filho had black belts in Judo and Jiu-jitsu, a major organization's title, and a flawless 16-0 record with wins over guys like Murilo Rua, Ryo Chonan, Chael Sonnen, and Minowaman. This is a guy who beat Anderson Silva while training with him, who turned down an opportunity to train with Chuck Liddell (after the Iceman sought his help). He had it all.
Unfortunately for MMA fans, this included a plethora of personal demons. Paulo Filho battled depression. He battled addiction. He battled his own unreliability. 
And this was all before whatever the hell he did when he finally gave Chael Sonnen a rematch. After that career-destroying performance, Filho would repeat the cycle until the guy we once called a top middleweight was little more than a punch line. Following a disappointing draw against fellow underachiever Satoshi Ishii, Filho would retire from MMA competition after what had become a routine performance for the embattled Brazilian: He pulled out of his bout against Mamed Khalidov at KSW 17 at the last minute.
This isn't to say that people weren't willing to give Filho a second chance. DREAM's gamble on him paid off with a come-from-behind victory over Melvin Manhoef. Sao Paulo's Memorial Fight Qualifying event booked him to crush Chilean can Daniel Gabriel, who was so pitiful that even a blatantly out of shape Paulo Filho couldn't lose to him. Impact FC went all-in with Ely by attempting to book him twice in two weeks and paid dearly for it with a lackluster draw against Denis Kang. And then there was Bellator, who not only had to watch their scheduled superfight between Paulo Filho and Hector Lombard get canceled when he was unable to obtain a visa but also had to put up with Filho accusing them of causing his visa issues when they found out he was actually in shape. This doesn't even include the people he owes money over his drug debts.
When objectively looking at Paulo Filho's career, it's impossible not to see the potential. Yet it's equally impossible to truly appreciate it considering how badly his career fizzled out. Paulo Filho truly had everything a mixed martial artist could want, and his demons took it all away from him.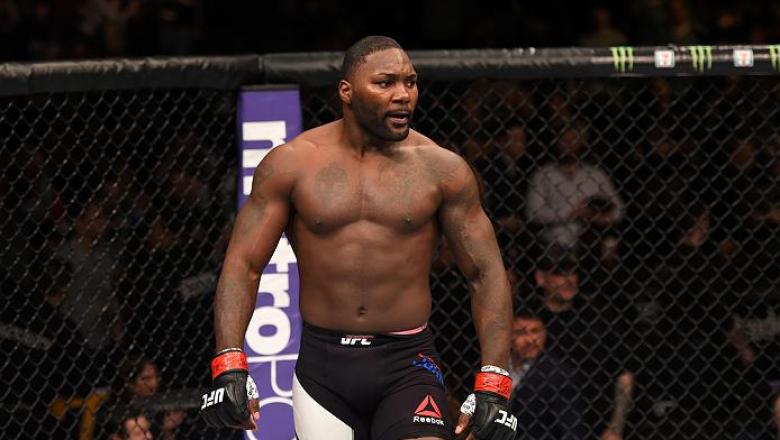 Anthony Johnson
Through his entire career, Anthony Johnson has never once competed in the right weight class. Just because he could make 170 pounds most of the time in the UFC didn't make him a welterweight — it just made him a poor misguided bastard who ruined his health in order to pursue an absurd size advantage over his opponents that he didn't even need in the first place. When Johnson decided to move up to 185, it seemed like he had finally accepted the hulking figure that was looking back at him in the mirror. Instead, his body called an end to the 40-pound weight cuts that were part of Johnson's routine. A man who used to put himself through hell to make 170 now couldn't go any lower than 194. The chickens had come home to roost.
I don't think Johnson could have ever held a UFC belt in any weight class, but what if he had started out as a middleweight and was conscious enough about his diet so that he didn't balloon up in the off-season? Rumble was blessed with savage knockout power, and enough wrestling ability to lay on top of a striker he didn't feel like banging with. Sure, he might have collected three rear-naked choke losses on his record, but he wasn't utterly helpless on the ground, in a Melvin Guillard sort of way. A guy with those tools could be a perennial top-five contender at 185, talented enough on his best day to beat guys like Michael Bisping, Mark Munoz, Tim Boetsch, Alan Belcher, or Brian Stann. Honestly, Johnson could have been a star. Now he's considering a light-heavyweight debut in Titan FC — way off-Broadway, so to speak — and the only way that fight is going to make headlines is if he misses weight again. Always a possibility, by the way.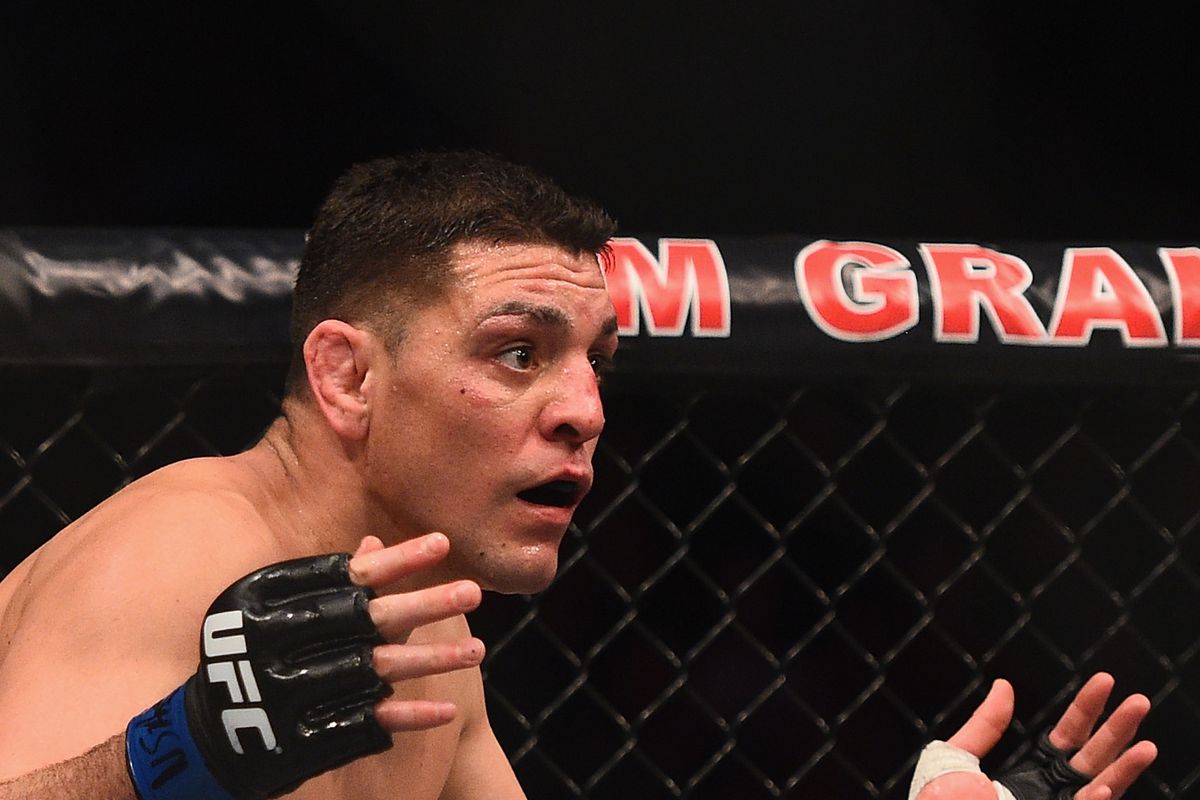 Nick Diaz
As was likely the case for every one of his remedial English teachers in grade school, I find myself at a loss for words when trying to assess Nick Diaz. All the pieces to the puzzle are there, floating aimlessly in an abyss of bong resin and Gatorade, but they've been burned, scribbled on, torn, soaked, and folded so many times that they have reached the point of unrecognizability, leaving behind a mish-mashed, eroded, Jackson-Pollackian mess of what was once a beautiful mountainside landscape, happy trees and all.
To say that Nick Diaz has (or had) the potential to be something truly amazing is akin to saying that Legend of the Hidden Temple was a difficult game show: an understatement of massive proportions. His cardio is unmatchable, his chin is unbreakable, his Jiu-Jitsu is impregnable, and he has the ability unlike any other athlete in the game to instill this undying sense of fear in his opponents, to throw them off of their game. 
Diaz knows that he can outmatch anyone damn near anywhere, yet somehow, he has become best known for sabotaging his career in between moronic, incoherent, cuss-filled rants on Youtube in which he continuously denies holding any responsibility in the issue at hand. The man is as unreliable and foundationally solid as a crackhead's Jenga tower, more destined to implode than any spaceship with a self-destruct sequence in a 1990s science fiction film. And it pains me to see him disintegrate as a martial artist simply because he treated a few simple rules and inconveniences with the subtlety and grace ofSimple Jack on a four day bath salt binge.
Although my Internet is currently not working to confirm any of this, let's see what I can list off the top of my head concerning Nick's inability to control his emotions and make one correct decision when called upon to do so:
-He has been involved in at least two post-fight in ring brawls, neither of which occurred following a fight he was actually involved in.
-He was released from the UFC the first time for deciding to start the fourth round against Joe Riggs in a hospital hallway after their fight at UFC 57.
-After returning to the UFC and scoring a win over Josh Neer (at either UFC 62 or 63, my memory is clogged with a considerable amount of bong resin as well), Diaz opted to sign with Gracie Fighting Championships for a fight that was eventually cancelled, even though the UFC had guaranteed him another fight
-He brought the legend of Takanori Gomi to a crashing halt, then tested positive for marijuana for the first time, and was subsequently suspended for six months. The victory was overturned to a No-Contest.
-He was supposed to fight Jay Hieron for the Strikeforce Welterweight championship back in 2009, but he was removed from the fight and replaced by Jesse Taylor when he refused to take a pre-fight drug test.
-After actually becoming Strikeforce champion, Diaz came back to the UFC once again, beat BJ Penn into temporary retirement, and proceeded to squander a title shot against GSP by failing to attend a press conference.
OK, enough of the list format, as I feel I am running out of literary breath.
After all of this, Diaz was still rewarded for his insolence with a shot for the interim title against Carlos Condit, which he lost by narrow UD. He thought that, even though he was/is still arguably in his prime, that now would be the best time to throw his hands in the air and retire from the sport, because surely there was no way he could ever get back into title contention before he was a withered old man. And, oh yeah, he tested positive for marijuana (metabolites this time), and was suspended for 12 months following a lengthy hearing with his buddies in the NSAC.
Let's forgo the discussion of the whole Braulio Estima thing for the time being. The raining ashes from all the bridges Diaz has burned is already chested high.
As Marlon Brando once said, you coulda been a contender, Nick. You coulda been a somebody. But look at you now.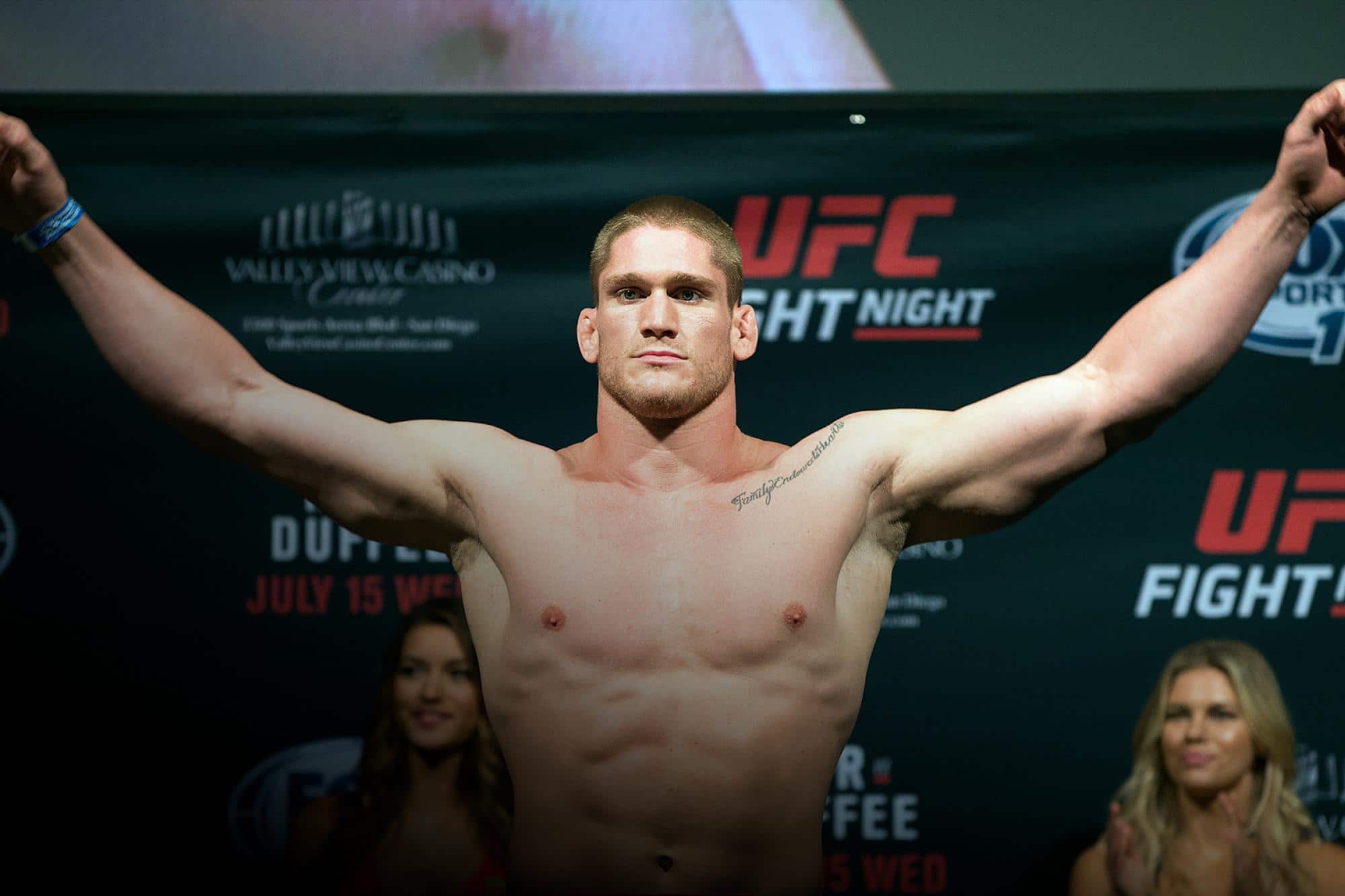 Todd Duffee 
There have been plenty of fighters who have failed to live up to their hype, but very few have failed to live up to their actual potential like Todd Duffee. Duffee, also known as Duffman, the Duffstroyer, and Vanilla Gorilla-Lite, (sadly, he is not actually known as any of these) had it all. He was genetically pharmaceutically blessed with exceptional athleticism and size. He wasn't lacking for talent either; his first two opponents met their ends in 31 seconds combined. His next two opponents fared better, but still couldn't make it through a round (combined, again) before falling victim to Duffee's merciless onslaught. UFC and Pride veteran Assuerio Silva provided Duffee's most competitive test to that point, astounding spectators by lasting a full minute into the second round before succumbing to his inevitable, violent fate.
After sending the UFC a video resume showcasing his conquests, the world's preeminent MMA organization signed Duffee and attempted to match him with Mostapha Al-Turk at UFC 99. Duffee, however, was injured and pulled out of the fight. (Remember this; it becomes a career motif.) He then fought Tim Hague at UFC 102, where he set the UFC record for fastest slaughter of a Canadian at 7 seven seconds. While this mark was later tied by Chang Sung-Jung and surpassed — upon review — by Duane Ludwig, it established Duffee as a legitimate threat to the heavyweight division.
Duffee was then scheduled to face Paul Buentello at UFC 107. But Duffee got injured and pulled out of the fight. He was then matched up with Mike Russow at UFC 114. On paper, it was an enormous mismatch. In-person, it was even more of a mismatch; Duffee dominated Russow for two and a half rounds, even breaking Russow's arm with a kick. But in the final round, Russow connected on a right cross that severed the connection between Duffee's brain and his body, ending the fight. But before Josh Rosenthal could rush in to save the injured Duffee, Russow connected on the most gruesome, violent, bone-jarring hammerfist in the history of MMA. It made Wanderlei Silva's stomps and soccer kicks in Pride look like sorority pillow fights. No man, not even Todd Duffee, could ever recover from it.
The UFC attempted to offer Duffee a rebound fight against Jon Madsen at UFC 121, but Duffee got high and just sort of wandered off got injured and pulled out of the fight. Frustrated with Duffee's Towelie-esque reliability and "attitude" issues, Zuffa released him shortly thereafter. Understandably perturbed, Duffee tried to silence the critics who claimed he had suffered irreversible brain damage from Russow's Hammerfist of Doom by making sound career choices in an attempt to get back in the UFC and resume his run for the title. And by "sound career choices," I mean he chose to fight Alistair Overeem on two weeks' notice. Which went about as well as you would expect.
Since his ignominious destruction at the hands of Ubereem, Duffee has fought only once — a bout this past April against Neil Grove, who he managed to knock out in the first round. He also appeared in Never Back Down 2: The Beatdown, in which he plays…well, I don't know. I've never actually watched Never Back Down 2. Who has? When you go from the next big thing at heavyweight to starring in a straight-to-DVD sequel, you're — without question — the biggest bust in MMA history.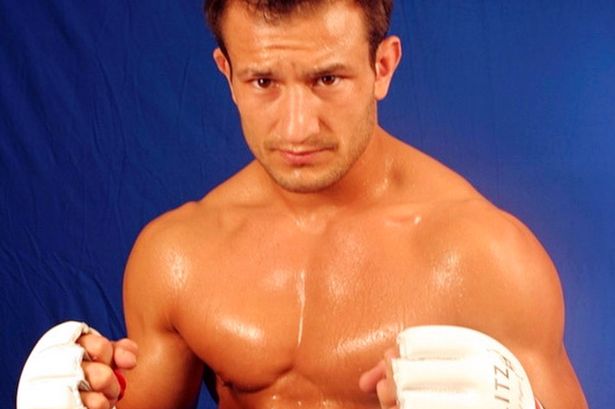 Lee Murray
For a guy who spent a grand total of 1:47 fighting within the UFC Octagon, Lee Murray sure did leave a mark on the sport. What could have been a UFC championship career was instead parlayed into a 25-year sentence in a Moroccan prison. The Brit was 6'3" 185 lbs. of lean muscle that was capable of knocking anybody out with his quick hands, earning him the handle "Lightning." Though his preference was using his speed and power, he was also a skilled submission artist who was barely scratching the surface of his capabilities. When it was all said and done, the aforementioned "mark" he left on the sport, ended up being more of an unsightly Marvin Eastman-esque forehead gash. Not pretty.
Before Murray ever set foot in the UFC Octagon, there was already an aura surrounding him. Much like the Gene Lebell vs. Steven Seagal story that is filled with contradictory claims, Murray was involved in a similar encounter. An alleged street fight pitted the Huntington Beach Bad Boy (yeah, this was prior to that dipshit "Peoples Champ" nonsense) and "Lightning" going mano y mano outside a London nightclub back in 2002. You have to remember; Tito was the light-heavyweight champ and the "face" of the UFC back then. As the legend goes, Ortiz and Murray squared off and after Tito missed with a punch, Murray unloaded a five-punch combo that would have made Ryu proud. All the strikes landed flush and Tito crumbled to the ground. Being a true British gentleman, Murray stomped on Tito's giant noggin twice before leaving the scene.
AWESOME!!! RIGHT? Well according to Ortiz, it never happened. But according to Pat Miletich during an ESPN interview, it definitely did. Also, Matt Hughes corroborated the story in his book Made in America: The Most Dominant Champion in UFC History (WTF?) on page 168. Regardless, much like the Lebell/Seagal saga — we are left to draw our own conclusions. (For the record, I believe Tito got his ass beat and I believe that Lebell literally choked the shit out of Seagal.)
Murray was brash and charismatic, and had the budding talent to back it all up. In his lone Octagon appearance, Murray donned an orange prison jumpsuit as well as a full Hannibal Lecter mask during his entrance to the cage. He dispatched of Jorge Rivera in less than two minutes and then immediately went to the microphone to call out Tito. It was a classic. Nobody in the crowd knew who the Brit was, yet he launched into this great diatribe of insults calling out the "man" of the UFC.
If Murray continued to be dedicated to his training he could have been the face of the UFC. If he was able to handle a bigger Tito on the streets, who is to say that he couldn't pack on a few more pounds of muscle and take the LHW strap? If "Lightning" didn't get mixed up in things like alleged road-rage incidents, getting stabbed at a British glamour model's birthday party and (Oh ya, I almost forgot) masterminding the largest single monetary heist in history — he could have had it all.
Lee Murray is not the first and he most certainly will not be the last athlete to see their limitless potential squandered on an excessive amount of "ifs." So, he will sit in a small Moroccan prison cell for 23 more years — pondering all the could-haves or should-haves, while dreaming about what might have been.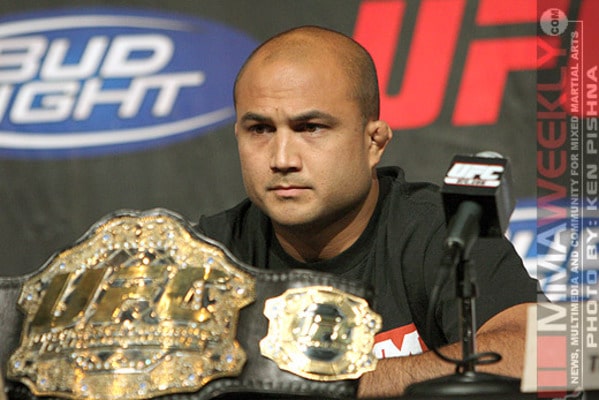 Jay Dee Penn 
Lady and gentlemen of the Potato Nation, I submit to you that the man who has wasted the most potential in his MMA career is one Mr. Jay Dee Penn, a man who could have won all the things, actually won most of the things, and cared about winning almost no things.
Perhaps the intervening years have made us forget, but there was a time when we called BJ Penn "The Prodigy" because it was infuriating (and just a teensy bit scary) how quickly he excelled in competition. Penn had only been training in BJJ for a couple of years when he took 3rd place in the brown belt division of the Mundials in 1999 (an achievement that established him as the definition of a world class grappler). The following year, at the tender age of 21, he took first place in the black belt division, inspiring normal dudes everywhere to just say "fuck it" and take up yoga.
But he wouldn't be satisfied with merely being a BJJ whiz with nutso flexibility: Penn would go on to display the kind of striking skills that gives Freddie Roach an uncomfortable erection. (A shaky, uncomfortable erection. Freddie Roach is The Human Vibrator, in theaters Summer 2014! [I'm sorry.]) With hand speed that was scientifically evaluated as somewhere between "blazing" and "young Vitor Belfort," Penn was smoking dudes so fast that people were missing his matches while they went for a bathroom break. When Penn actually fought for his first title, there was a sizable contingent of fans who were confused about who this asshole was fighting Jens Pulver, because they'd never seen him in a cage before. If you fast-forwarded a VHS tape (ask your parents) from UFC 31, 32, or 34, you likely skipped his fights altogether and you never knew until just now. You're welcome.
Penn's UFC run will absolutely earn him a Hall of Fame nod one day, and it's perhaps that knowledge that makes his inconsistency so frustrating. Eventually, BJ always decides that surfing and Doritos are way cooler than being a champ, and he blows up like a pufferfish and gives exactly zero fucks about MMA. While a bad loss can occasionally light a fire in his belly to train like a warrior madman…sometimes it won't. While it is generally accepted that a Motivated Penn is a thoroughly dangerous opponent, it's anyone's guess what actually motivates Penn.
Had he been born in the Brazilian favela, BJ Penn would still be wrecking shop in the UFC, probably in two weight classes, and people wouldn't even be interested in arguing his place atop the pound-for-pound listings. As it is, though, he's rich as hell, he kicks it on the reg on sunny Hawaiian beaches, and this is his wife. I guess when you're winning this hard at life, it's hard to stay mad at Frankie Edgar.
[kkstarratings]