What Was the Greatest Upset in MMA History?
This wasn't a hard decision for me: My personal "greatest upset" would have to be Fabricio Werdum vs. Fedor Emelianenko.
While I normally disagree with that crazy fanboy explaining to me how Fedor is an intelligent machine, sent back in time to destroy craniums and assassinate Andrei Arlovski, I completely wrote off Werdum here. Like, no way a guy who hung out in Minotauro Nogueira's guard for six days is going to get tapped by a dude who calls himself "Go Horse" and smiles like this, right? So yeah, I gave him no chance of pulling out a victory. I could be on tape somewhere saying that he had no chance, in an obnoxiously opinionated manner. I may also be credited with one of the worst predictions in CP history.
So yeah, that one stung a little bit.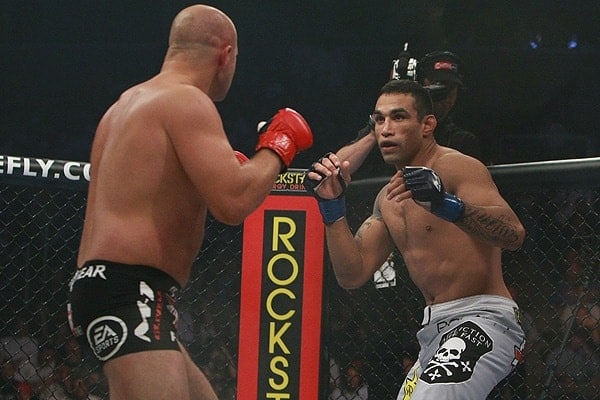 "Colemon, get the fuck over here, now!" It's not every day that a phone call changes your little world, but it happens. It was 1995, I was in high school [yeah, I'm old], and though I didn't know it yet, I was about to see something beautiful.
Upon entering my friend's home I found him and another pal huddled in front of a paused TV-VCR combo, a half-naked giant frozen on the screen. "These two guys are about to fight. Who do you think is going to win?" The behemoth's name, I would soon learn, was "Emmanuel Yarborough…Yarborough." The placard held by the hooker circling the cage read "Sumo," and I had no trouble believing it.
Though obviously in shape, the relatively tiny Keith Hackney inspired little confidence in me, tiger claw stance be damned, and so I chose the giant. Before hitting play, my friends, the lying bastards, confirmed that Yarborough did indeed beat the little guy into paste. Imagine my surprise when the fight ended two minutes (and one broken gate) later with Hackney clubbing the world's largest professional athlete into submission.
I doubt there were any casinos taking action for that scrap, and on paper Hackney may have even had the advantage, but none of that mattered to a guy seeing those two stand side by side. There are far greater examples of an underdog getting the win in our sport's history, but this one matters most to me. That one crazy fight was all it took — David beat Goliath, and I was hooked.
+1200. Heading into his UFC 63 fight with inaugural UFC lightweight champion Jens Pulver, Joe Lauzon was listed at +1200 by nearly all of the Vegas bookies. As the Etrade baby will tell you, those odds are the same as the likelihood of being mauled by a polar bear and a normal bear in the same day. But the man with possibly the worst nickname in MMA (next to Ron "H20" Waterman) managed to pull out the victory. And not only did Lauzon score the upset, he walked right through Pulver like he was the aforementioned Etrade baby.
This fight will always be a personal favorite of mine, if only because it is a prime example of the unpredictability of MMA. Pulver was making his return to the UFC for the first time since his classic title-defending war with B.J. Penn at UFC 35. Having gone 9-4 against names like Takanori Gomi, Hayato Sakurai, Duane Ludwig, and Cole Escovedo, the UFC was basically setting up one of their most marketable lightweights with an easy victory. When determining Pulver's opponent, I imagine Joe Silva asked himself the following:
Does he look like your average Best Buy employee with just as impressive a physique?

Is his nickname derived from a pop star, kid's cereal, or amusement park ride?

Is his record impressive enough at face value to sway the CSAC into allowing this massacre to be carried out?
He must have thought he hit the proverbial jackpot when he came across Joe freaking Lauzon. But Silva, having never seen Revenge of the Nerds or Dirty Dancing before, made a classic mistake; he put baby in a corner. Lauzon came out swinging like he was fighting for the right to visit Skywalker Ranch, following up a couple close knees that would have surely decapitated "Lil Eagle" with a left hook that nearly did. And in a mere 47 seconds, Pulver's glorious UFC aspirations came crumbling down around him.
Perhaps even funnier than the fight itself would be the following season of The Ultimate Fighter, which featured Baby Jay and Jens as coaches, and none other than Joe "Excelsior" Lauzon as a participant. He wasn't chosen by Pulver, go figure, but when he finally had his preliminary matchup on episode 6, he quickly proved that his win over Pulver was no fluke, rag-dolling Brian Geraghty for a little over a minute before sinking in a rear-naked choke victory.
When reviewing the fight in an interview afterward, I remember Pulver's assessment like it was yesterday. "At least I didn't lose to some bitch," he said. Indeed you did not, Jens. Indeed you did not.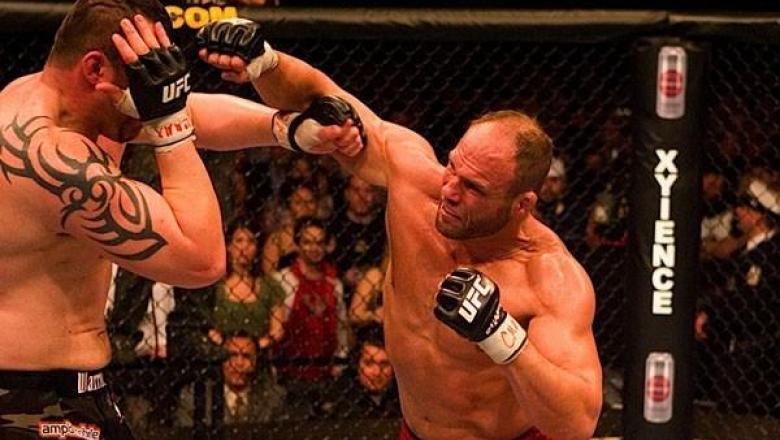 For me, the greatest upset in MMA history has nothing to do with a "lucky" haymaker or an improbable arm-bar. However, there was an invincible favorite and an underdog that had no chance in hell of coming out on top. The two combatants waged an unlikely war and when the dust settled, the undisputed champion was left bloodied and beaten. This fight didn't last 15 minutes or five championship rounds. No, this fight had been raging since November 12, 1993. That was the date of UFC 1, and it was the very beginning of the moral majority claiming that MMA competition was not fit for human consumption. Whether for sport or for entertainment, "society" assessed that MMA was profane, and the judge, jury and executioner were coming. It was literally "us" versus "them," and if you have found your way to www.cagepotato.com, you are part of "us."
I was going to write about how Randy Couture vs. Tim Sylvia was the upset that wasn't, and therefore my favorite.
But since we've pissed off enough people this week, I'll work on getting back in Gus Johnson's good graces and agree that Kimbo Slice vs. Seth Petruzelli was, in fact, the greatest upset in MMA history. Yep. No punchline to be made here.
[kkstarratings]